People collect many types of things, for many reasons. We have found two wonderful collectible lines that have endured for over 20 years each!
Byers' Carolers®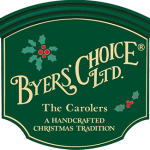 There is no mistaking this wonderful collection of merry figurines as anything other than a delightful keepsake. Produced individually by hand in a small family run plant in Pennsylvania, each Byers' Caroler® is developed from a prototype created by Joyce Byers, the talented artist behind these addicting characters.
The Byers' Choice Caroler® figurines are widely collected throughout the United States and beyond. They are treasured not only as collectibles but for the way they represent a simpler time and way of life. Many have an emotional attachment to the line, and tell us that when they take their Carolers® out during the holidays, it's like having an old friend come to visit.
As one of the top two Byers' dealers in the state, we keep a vast collection of characters year round, and if you don't see an item you are searching for, we are usually able to quickly obtain it for you!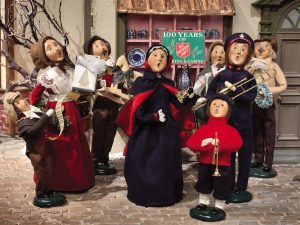 Williraye Studios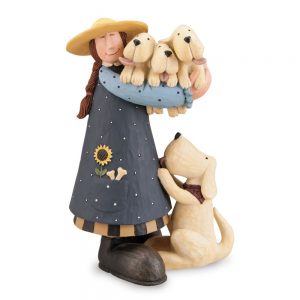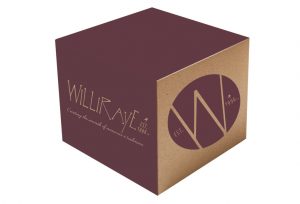 Williraye is an imaginative line of figurative sculptures that represents life on the farm through its distinctive and whimsical charm. They are inspired by the magnificent mind of the late Bobbe Punzel-Schuknecht and the remarkable carvings of her talented husband Jeff Schuknecht.
Going, Going, Gone!
An exciting restructuring at Williraye Collectibles has begun! All new packaging and a huge array of new pieces have just premiered! Unfortunately, that means a LOT of pieces have just been retired! We still have a large selection, but when they're gone, they're gone! If you've had your eye on a piece, or just want to add to your collection, it's your last chance to get some of these great designs!